All the Calippos of the world
A route that goes through the stories and uses of a Poblenou marked by the dis-composition of the idea of neighborhood and community.
How do we know what our neighborhood is if we live in several places at the same time, not only physically but also emotionally? At what moment and how are our relationships with a place established?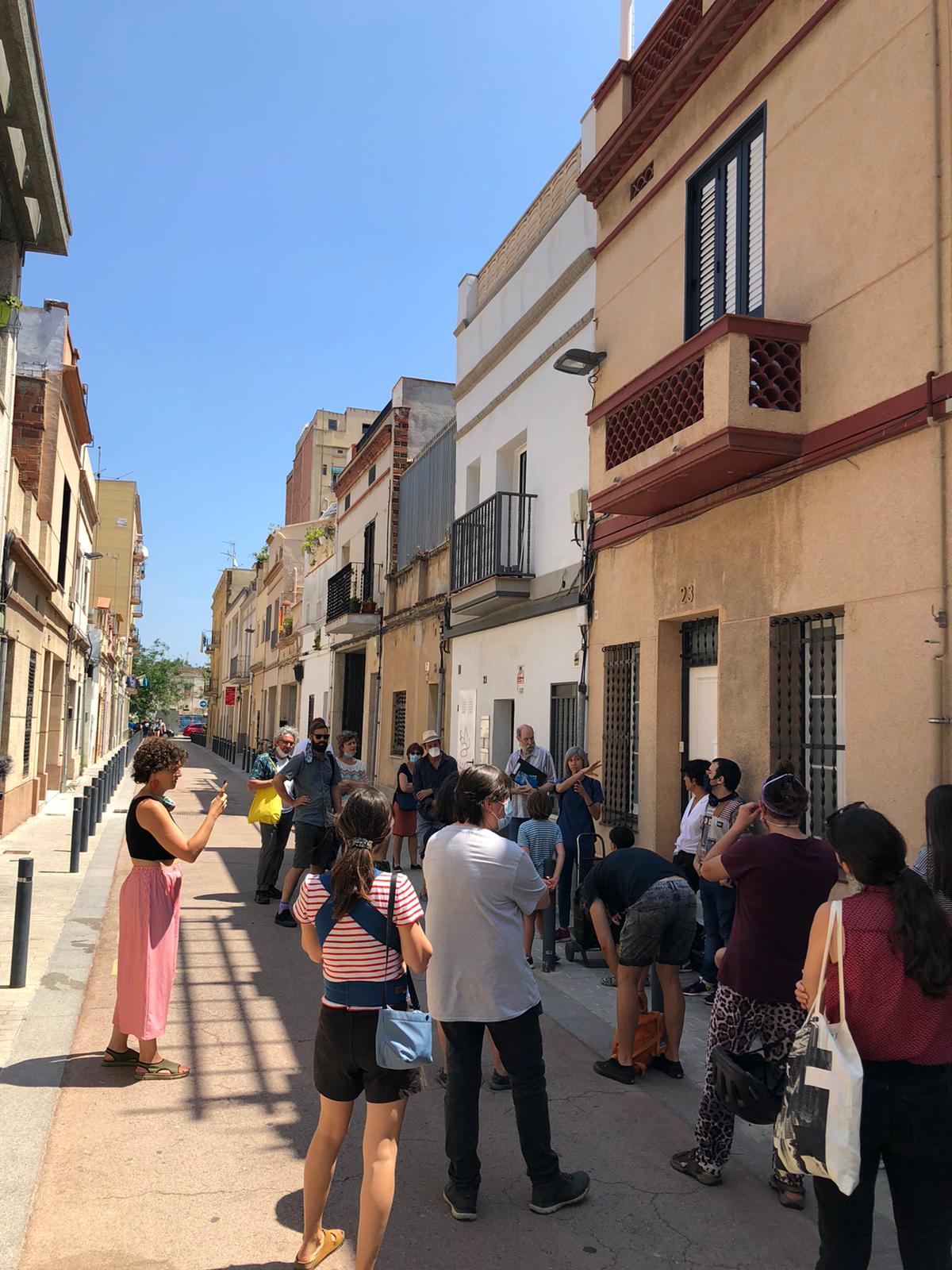 After the confinement (March to May 2020) due to the health crisis of COVID-19, during which transit was restricted, scheduled and regulated, this route could not begin without asking ourselves about the controls imposed both collectively and individually. Also about how precisely all the measures applied under the idea of "protection" and "care" crumble the very act of relaxing while walking… of easing and get out of our routines to exchange voices, memories, sensations … and also… to reach spaces of performativity .
Within the framework of Te (n) cuidado, "All the Calippos of the world" has been an activity conceived and developed by Ruta de Autor, with the participation and collaboration of the Mucha Cuchara collective. It has had the alliances of the Arxiu Històric del Poblenou, Taula Eix Pere IV and the Larre collective.
It took place on 06.21.2020 from 11 am to 1 pm in different urban sections of Pere IV, Bilbao and Bolivia streets in Barcelona.