Have you ever wondered if gozar is expendable?
Can we contemplate goce beyond hedonism?
From which goce are we talking about from the thousands that exist?
Why is there a tendency to relate goce to the nocturnal dimension?
There are intimate goces and also synergistic goces…  which ones are yours?
Which goces do we share?
The current punitive policies do not consider goce as just another necessity. Current restrictions reduce the space for improvisation. This summation of layers leaves my vision opaque…
GOZADERA wants to sow goce, it wants us to sow goce.
"WE SUMMON. WE INVOKE" is the 1st Session of Preparation of the 'GOZADERA Demonstration', and inaugurates the collectivization of GOZADERA with several guests whose names, practices and demands have resonated throughout the process of exploration and proposal of said Catalyst.
On this 1st Session, which takes its name from the poem written by Isamit Morales, she herself invites us to articulate our goce by bringing and collectivizing drives, objects, memories and words. By doing so, we were able to put in relation the notions of goce of guests, creating a cartography of joy, or, simply, to understand where do we stand in relation to it.
To do this, she suggests we start with the following exercise (which we share here in case you also want to do it;)):
List of materials that make you connect or that inspire your goce:
A piece of clothing or fabric (you can put it on, although it is not necessary, or it can serve as a visual resource).
An object.
A word, a phrase, a text, ideas …
A song, a poem.
A body movement.
Something edible that you relate to goce (and not just the idea of food).
Something that is not on the list and that is related to your goce.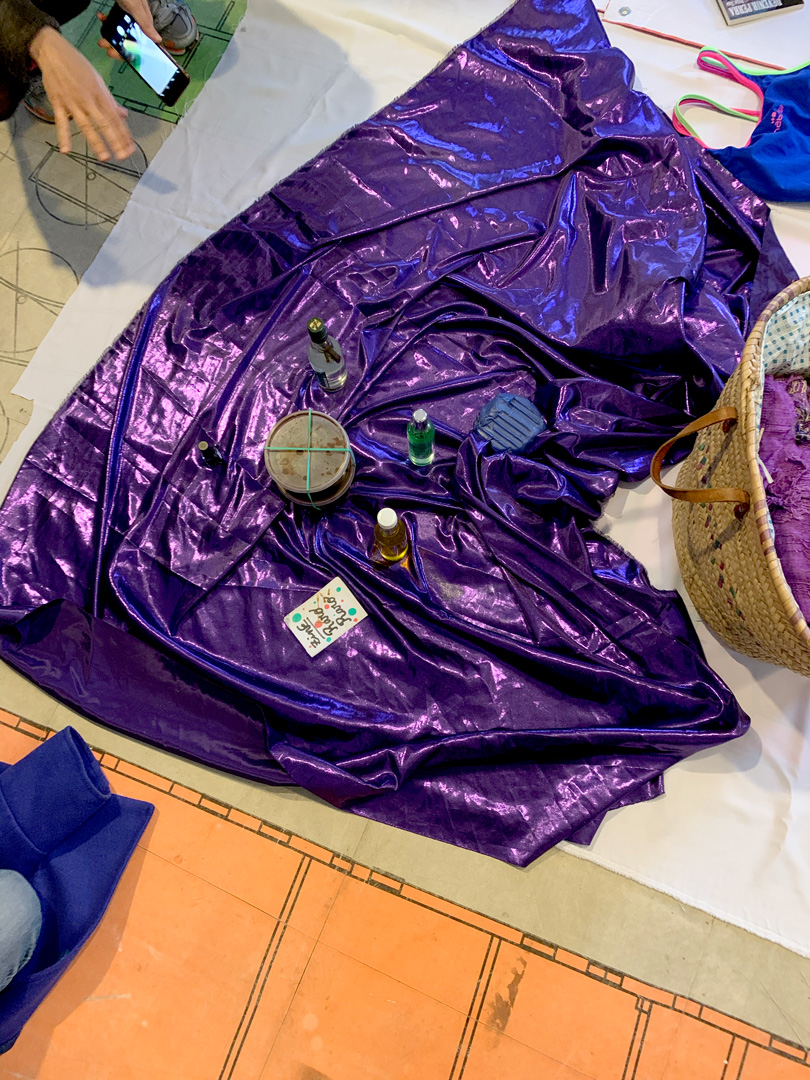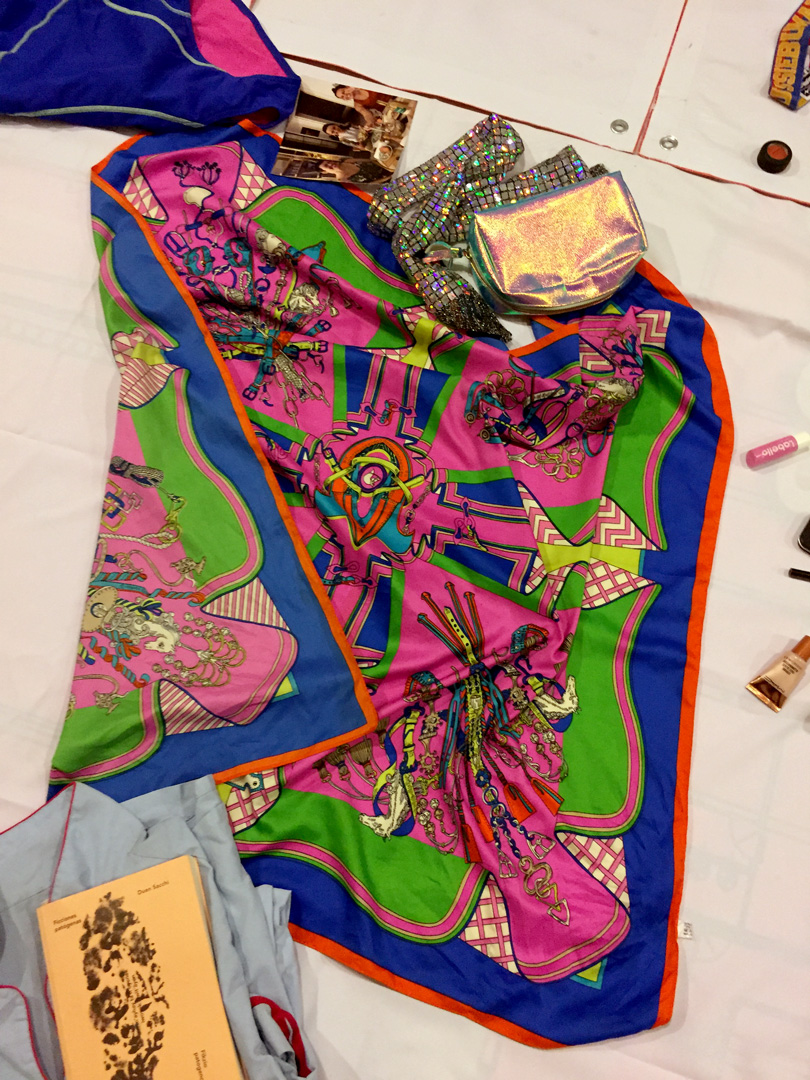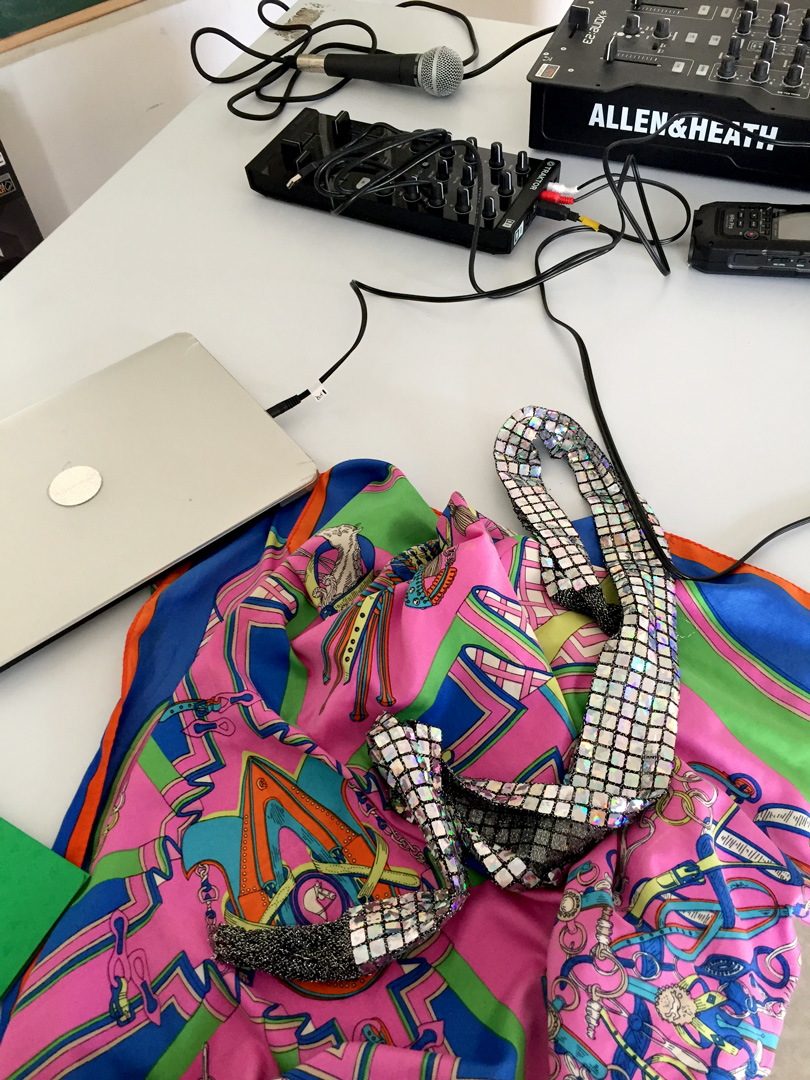 "We summon. We invoke", both in its written form as well as a space from which to articulate this 1st Session for the Preparation of the GOZADERA Demonstration, was born vis a vis Isamit's weekly visits to Futch Club. It is from this vis a vis from where the desire arises to put and share in words what we want to build from a material and concrete dimension in synergy with the experiences of other agents and collectives.
The 1st Session for the Preparation of the GOZADERA Demonstration has been possible thanks to the participation of:
Futch Club: queer daytime space led by feminists and serving the connections, care and resources of trans friends (and not only), that wants to empower artists and activists from across the spectrum of the world.
Diana Colta aka Xeno Bitch: performer, activist and cultural researcher, Romania.
Alfred Martinez Venegas: anticolonial artivist, sudaka performer and dancer, Lima.
Teresa Cienfuegos: dancer and music journalist, Valencia.
Juan David Galindo: artist, Bogotá.
Karaoke Inmigrante: research and experimentation project launched by Samu-el Céspedes, Violeta Ospina y Patricia del Razo.
Kantina Migrante: healthy and sustainable eating and self-managed project born from the urgency of creating tools from the realities, times and capacities of migrants. The project was founded by Julieta Lara, migrant, mother and multidisciplinary creator, 90 percent functional diverse.
Jesús Arpal Moya: artist, member of Equipo Jeleton and partner of the cooperative La Caníbal (among other initiatives).
Diego Falconi: professor, writer, lawyer specialized in human rights and doctor in Theory of Literature and Comparative Literature.
Espectros de lo urbano: research group around hegemonic discourses on urban space and critical urban thought.
Suversión Film Minuto: space created for the meeting, creation and production of emerging audiovisual processes, based on trial and error.
El Lokal: libertarian corner that provides materials and infrastructure for movements and struggles for social transformation.
Isamit Morales ka La Niña Jacarandá: Chilean-Venezuelan visual artist, researcher, DJ and producer, whose practice is opened from the narratives that constitute the contemporary music scene and their representation, from an anti-colonial, anti-hegemonic intention and from the everyday
Lina López Ortiz: cultural and social agent. Its exercise is based on community cultural practices from the experience of the Afro-Pacific community, self-care and self-organization, and from an anti-racist, transfeminist and decolonial approach.
Nancy Garín: journalist, art researcher and independent curator linked to critical thinking, new pedagogies, archive, memory and decolonial.
Larre: feminist propositional force that uses and facilitates tools of thought and action with which to find a common and plural ground from which to point out, question and reconstruct theories and practices in the current cultural sector. Larre is composed of Lara García Díaz, Priscila Clementti and Ángela Palacios and they are the main team sustaining Te (n) cuidado.
What do we want, the ones who want?
The 1st Session Pre-Demonstration GOZADERA ends with vegan tamales slowly cooked by Julieta de la Kantina Migrante, with music and the interventions of Alfred Martínez Venegas and Xeno Bitch, and centralizing one question that Lina López Ortiz did in one of the working group sessions of Catalyst 1 GOZADERA (what do we want, the ones who want?). It is precisely this question which connects us with the 2nd Session Pre-Demonstration in which we will continue to revitalize the imagination, practice and action, for the GOZADERA Demonstration that will be celebrated on February 20th 2021.